Megan Mbengue, BSN, RN, CHPN
Megan, the revolutionary force behind Trusted Canna Nurse.
Recognizing a gap in the healthcare system, Megan set out to bridge the divide between medical professionals and the world of cannabis and CBD. With over 10 years of nursing experience in diverse fields like oncology, labor delivery, and hospice care, she brings a unique perspective to her practice.
Megan holds national certifications in three nursing specialties and is currently pursuing a Masters of Science in Medical Cannabis Therapeutics.
Beyond her qualifications, Megan is a respected voice in the field, having spoken at numerous events and earned various accolades (read about them here). She's also an active member of notable organizations such as the Society of Cannabis Clinicians, Cannabis Nurses Network, and the American Cannabis Nurses Association.
With Megan and Trusted Canna Nurse, you're not just getting an expert; you're gaining a committed advocate for your healthcare needs.
Director of Patient Care Services
Ariane is a seasoned nurse with 16 years of dedicated service in the fields of Emergency Medicine, Labor & Delivery, and Alternative Medicine. Based in the vibrant state of Texas, Ariane has spent recent years passionately guiding individuals on a transformative journey of self-discovery, drawing from the realms of cannabis, herbal remedies, and psychedelic integration. 
Ariane is known as an integrative endocannabinoid specialist and a sought-after cannabis educator. Beyond these distinctions, she stands as a trusted luminary in the realm of psychedelic guidance and integration, serving a discerning clientele keen on elevating their self-awareness. She specializes in supporting individuals dealing with anxiety, depression, PTSD, ADHD, addiction, chronic pain, endocannabinoid deficiency, and those embarking on transformative journeys in their lives.
Her mission transcends conventional wellness. It revolves around curating custom experiences where highly-motivated individuals can embark on profound journeys within themselves. Ariane specializes in crafting safe, immersive retreats that are designed to cater to those who crave a deeper understanding of their inner landscapes.
Ariane offers tailored experiences that allow you to explore your mind and consciousness. Whether you seek to alleviate the stresses of high-powered lifestyles, heal past traumas, or simply embark on a voyage of self-discovery, Ariane's expertise is your gateway to a life-changing experience.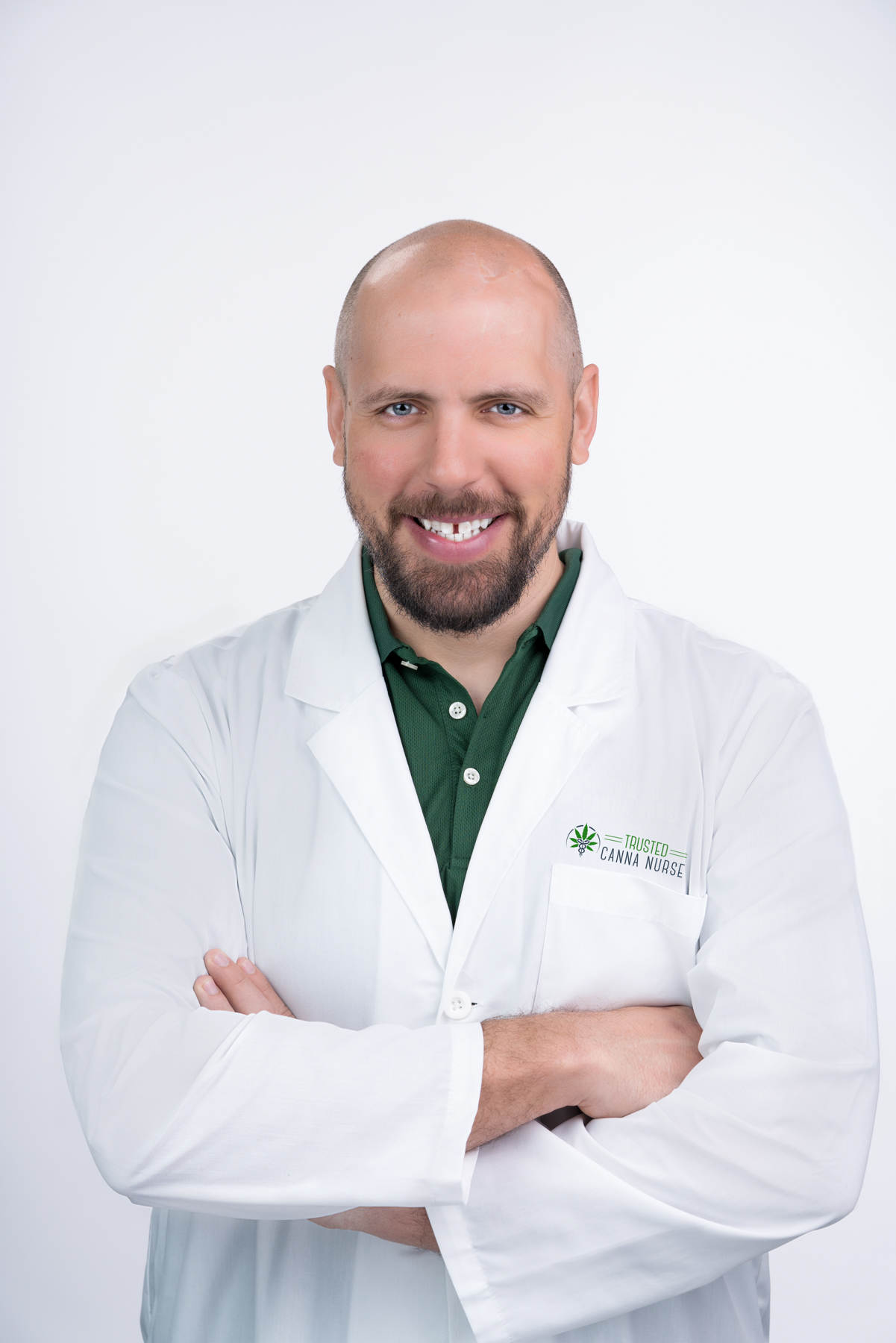 Brandon Simmons, Pharm D., BCPS
Brandon has been a board-certified clinical pharmacy specialist for 12 years and currently works as a coagulation specialist for Kaiser Permanente in Denver, CO. 
Brandon became interested in cannabinoid medicine when he witnessed the life-changing potential of plant medicine.
Brandon serves as a consultant for patients, assisting with clinical consultations, drug interaction management, and helps with the company's education series.
Additionally, Brandon is helping out with some upcoming products and formulations and helps with product formulations specifically for cancer patients.
Brandon is part of the following organization:
-International Society of Cannabis Clinician
Pediatric Care Specialist
Nurse Janna's introduction to the cannabis industry began as a cannabis patient who happens to be a nurse, when she suffered a debilitating immune health collapse in 2012. Janna credits cannabis for helping to reduce her reliance on harmful pharmaceuticals and support her ability to regain her health, including reversal of autoimmune disease, against all odds.
Janna is also known for her success in treating her daughter's Autism with cannabis, which was featured as a cover story in a national cannabis industry magazine in 2017.
Janna's focus as a cannabis-specialty nurse since 2015 included educating thousands of patients, helping them optimize their cannabis therapy outcomes through an individualized and well-informed approach. Janna has since applied her extensive clinical knowledge to educate medical professionals about cannabis, and help producers create therapeutic quality and targeted cannabis products, with a goal of improving cannabis patient success rates.
Janna currently also serves as a Cannabinoid Science Professor for John Patrick University, teaching graduate students for their Integrative and Functional Medicine Degree Programs. Janna is also founder of Autism Safe Haven, a 501c3 nonprofit dedicated to improving cannabis-inclusive Autism care resources.
Nurse Janna is a founding member of Cannabis Nurses Network, and has been awarded:
Leader of Nursing: 2019
Outstanding Author for Cannabis Nurses Media, 2020
Educator of the Year, 2021
Nurse Contributor of the year, and Educator of the Year, 2022
Janna also volunteers on the Oregon Cannabis Healthcare Act Coalition and is a member of the Ryan's Law Oregon Advocacy Team. To learn more, please visit: www.jannachampagne.com
Janna is excited to join the Trusted Canna Nurse team as a pediatric and autism specialist.