Megan Mbengue, BSN, RN, CHPN
Megan started Trusted Canna Nurse when she realized there were very few medical professionals who were well versed in cannabis and CBD, much less someone who knew how to navigate a dispensary.
Megan has been a nurse for over 10 years, specializing in oncology, labor delivery, and most recently hospice & palliative care. Megan has received national certifications in all 3 specialties and is currently working towards a Masters of Science in Medical Cannabis Therapeutics.
Megan has done various speaking engagements and received various awards (read about them here). Additionally, Megan is an active member of the following professional organizations:
-Society of Cannabis Clinicians
-Cannabis Nurses Network
-American Cannabis Nurses Association
Director of Patient Care Services
Ariane has been a nurse for 15 years, with diverse background in Emergency Medicine, Labor & Delivery, and Alternative Medicine . Ariane has been helping patients with both cannabis and psychedelic integration for the last few years.
Ariane has done various trainings, retreats, and conferences and is also in graduate school, working towards a Masters of Science in Functional Medicine with an emphasis in Cannabinoid Sciences.
Ariane is excited to work one on one with patients to help improve their quality of life, help them move through their trauma, and get their lives back.
Ariane is an active member of and speaker for Cannabis Nurses Network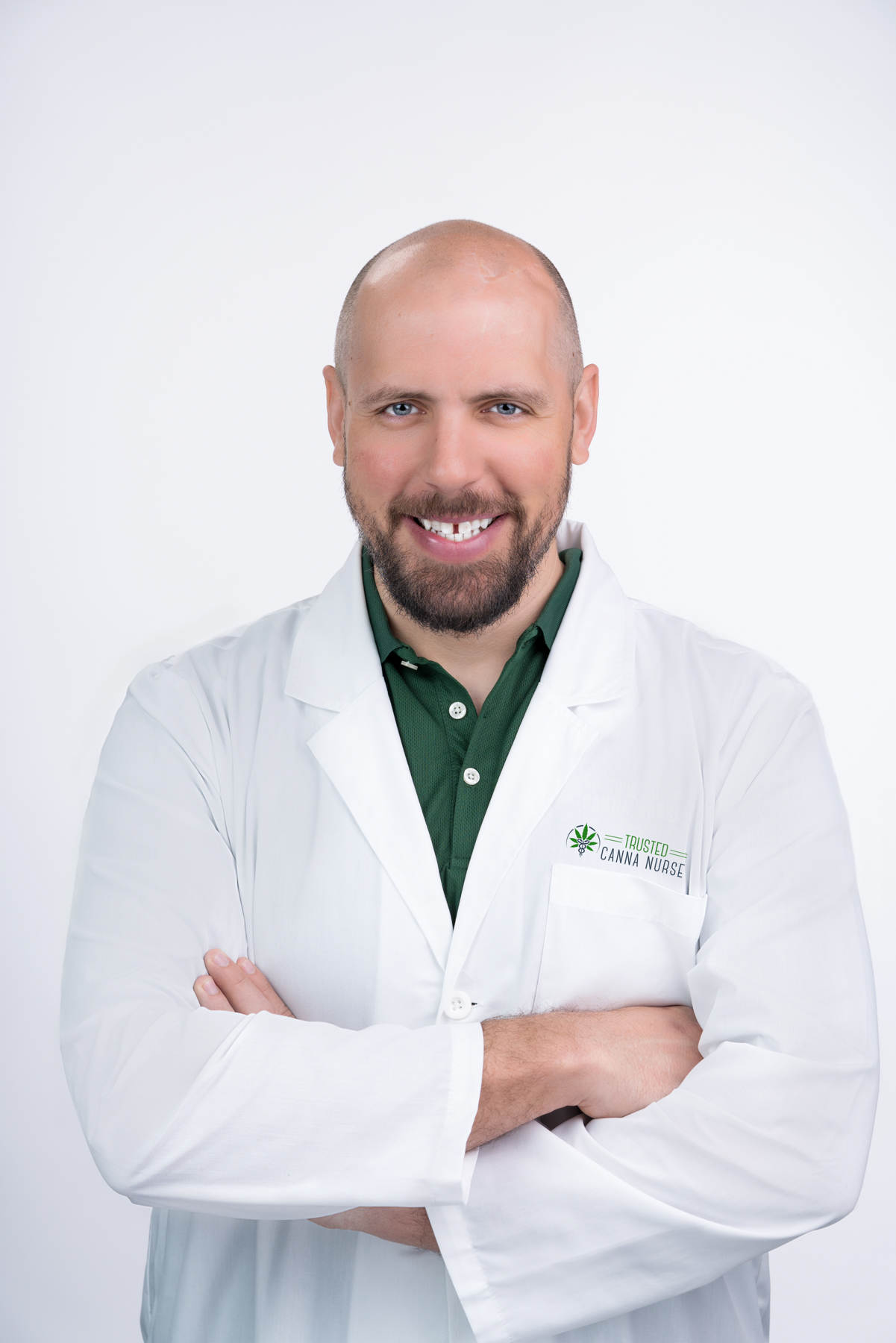 Brandon Simmons, Pharm D., BCPS
Brandon has been a board-certified clinical pharmacy specialist for 12 years and currently works as a coagulation specialist for Kaiser Permanente in Denver, CO. 
Brandon became interested in cannabinoid medicine when he witnessed the life-changing potential of plant medicine.
Brandon serves as a consultant for patients, assisting with clinical consultations, drug interaction management, and helps with the company's education series.
Additionally, Brandon is helping out with some upcoming products and formulations and helps with product formulations specifically for cancer patients.
Brandon is part of the following organization:
-International Society of Cannabis Clinician
The benefits you will receive
Nurses have over 50 combined years of nursing experience with a broad range of medical cannabis education.
We get to know you and walk with you through your cannabis journey.
We'll teach digestible, relevant, and evidence-based information for patients, staff, and health care providers.
Learn how plant-based cannabinoids work with the body's own endocannabinoid system.